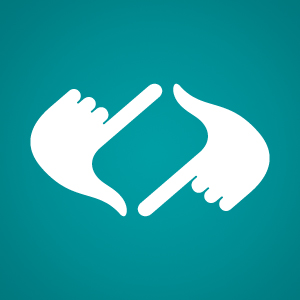 Canted Pictures Inc.
/kanted ˈpikCHərs/
An award-winning film production company founded by Ava Torres and Helmann Wilhelm specializing in narrative content. 
Helmann Wilhelm is an award-winning writer/director and the co-founder of Canted Pictures. He is a two-time winning recipient of the Canada Council for the Arts grant and the Waterloo Arts Fund. Helmann's work has been selected three times at the Austin Film Festival, including a semi-finalist placement. Other notable placements include the Academy Nicholl Fellowship, Nashville Film Festival, and Atlanta Film Festival. His most recent project, CREEMORE VILLAGE, was selected as one of 25 projects for the Netflix-Banff Fellowship and pitch program where he was mentored by showrunner Joseph Kay. Helmann is a graduate from the University of Toronto where he majored in Cinema Studies.
A graduate from the University of Toronto, she holds a Master's degree in Literature and a Bachelor's degree in Cinema Studies and Spanish Literature. With a keen interest in film and television, she brings a unique perspective to the industry having moved over ten times across four different countries.
She is the winning recipient of the inaugural WIFT-T Meridian Artists Agency Mentorship (2017) and the CMPA Producer Mentorship (2017). Ava has worked as an Associate for the Literary and Director Division at Meridian Artists, a talent agency that represents writers and directors on leading Canadian shows such as Schitt's Creek, Kim's Convenience, and Orphan Black. Ava has brought all of this experience to the broadcasting side of the industry as a Senior Specialist at CBC for their Acquisitions department where their team acquires international shows for the Gem streaming service.